Mini LAKE introduction
Next to the already existing and under construction LAKE 4, 6 and 8 bungalow a new mini LAKE is ready in design. It is a four person bungalow, smaller than the LAKE 4.
With this model the customer completes his pallet of bungalows. Offering all kind of bungalows for all kind of budgets.
The mini LAKE as design will fit perfectly in the park.
The design has been approved and detail engineering is in process. The bungalow is scheduled to start the construction February this year.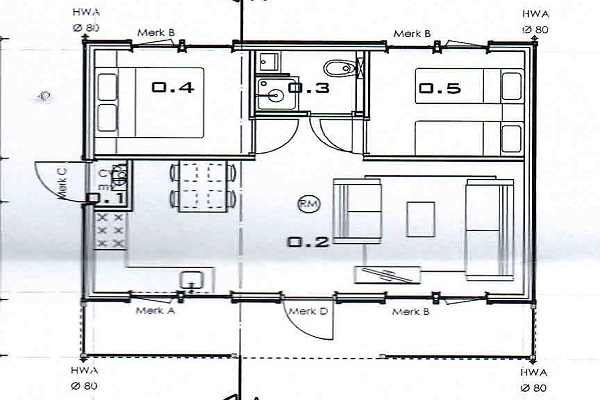 Layout of the Mini LAKE